Coming Soon - Kill Team: Octarius!
12 July 2021 | Admin
Prepare to enter a new era of tactical skirmish combat in the 41st Millennium. Kill Team has been redesigned from the ground up with all-new rules to provide the most intense skirmish tabletop experience ever. This massive redesign deserves an incredible launch box – check out what you get in Kill Team: Octarius.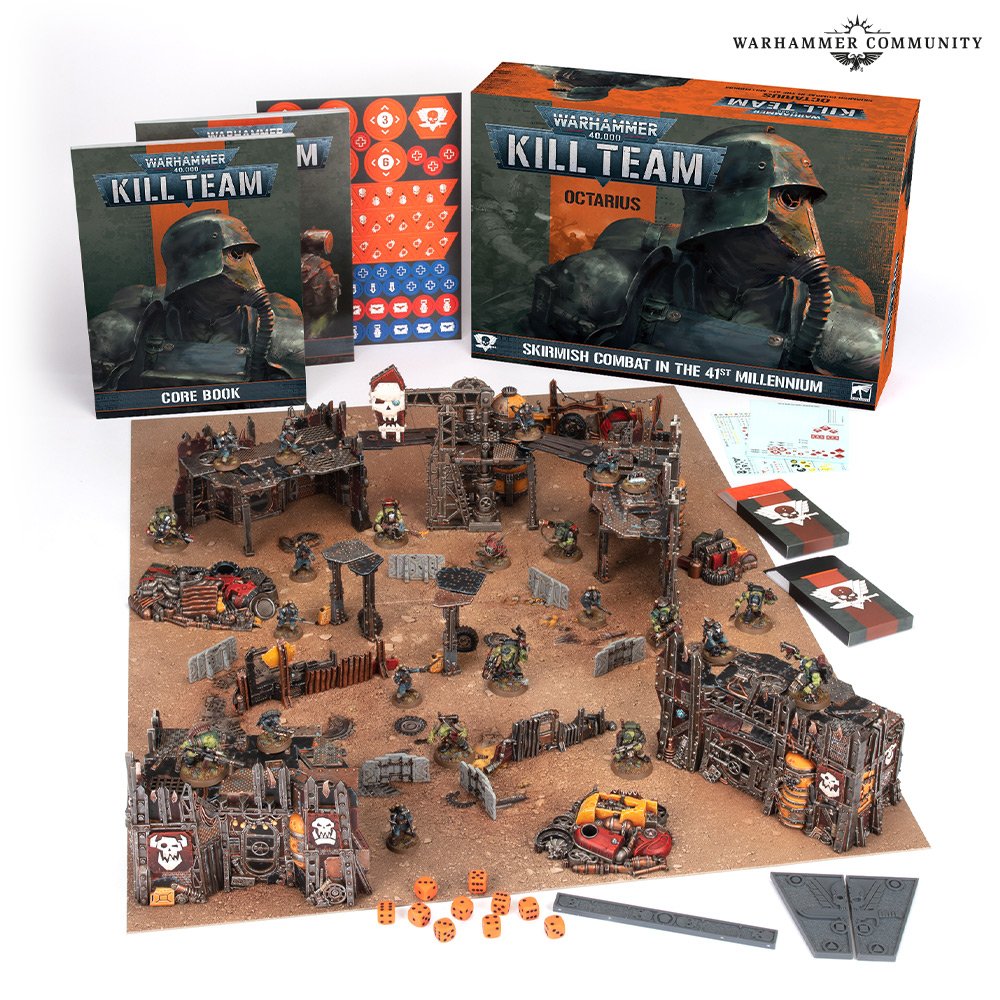 Two fully customisable kill teams including loadouts to use them in your games of 40k, including:
Krieg are back! And better than ever in glorious new plastic models! Ever wanted to live a life of self sacrifice? Trudge through horrid post apocalypse landscapes? Wear an awesome looking Gas Mask? Then the Death Korps of Krieg are for you!
Da Waagh! Has returned with new plastic commandos for your greenskin horde! Sporting some fancy new masks, hats and helmets! Including a gas mask, welder mask, red dot sight skull face, cool shades skull face, scuba mask and a beanie! Do you wake up in the morning and feel like krumpin? Want to fight in a never ending storm of killing, looting and green skin? Have adorable squig friends? Then the new Ork Kommando models are big, green, and here for you!
Of course it wouldn't be Kill Team without a range of Terrain! Included are many Ork themed barricades, buildings, rubble, and platforms perfect for your Ork themed skirmishes!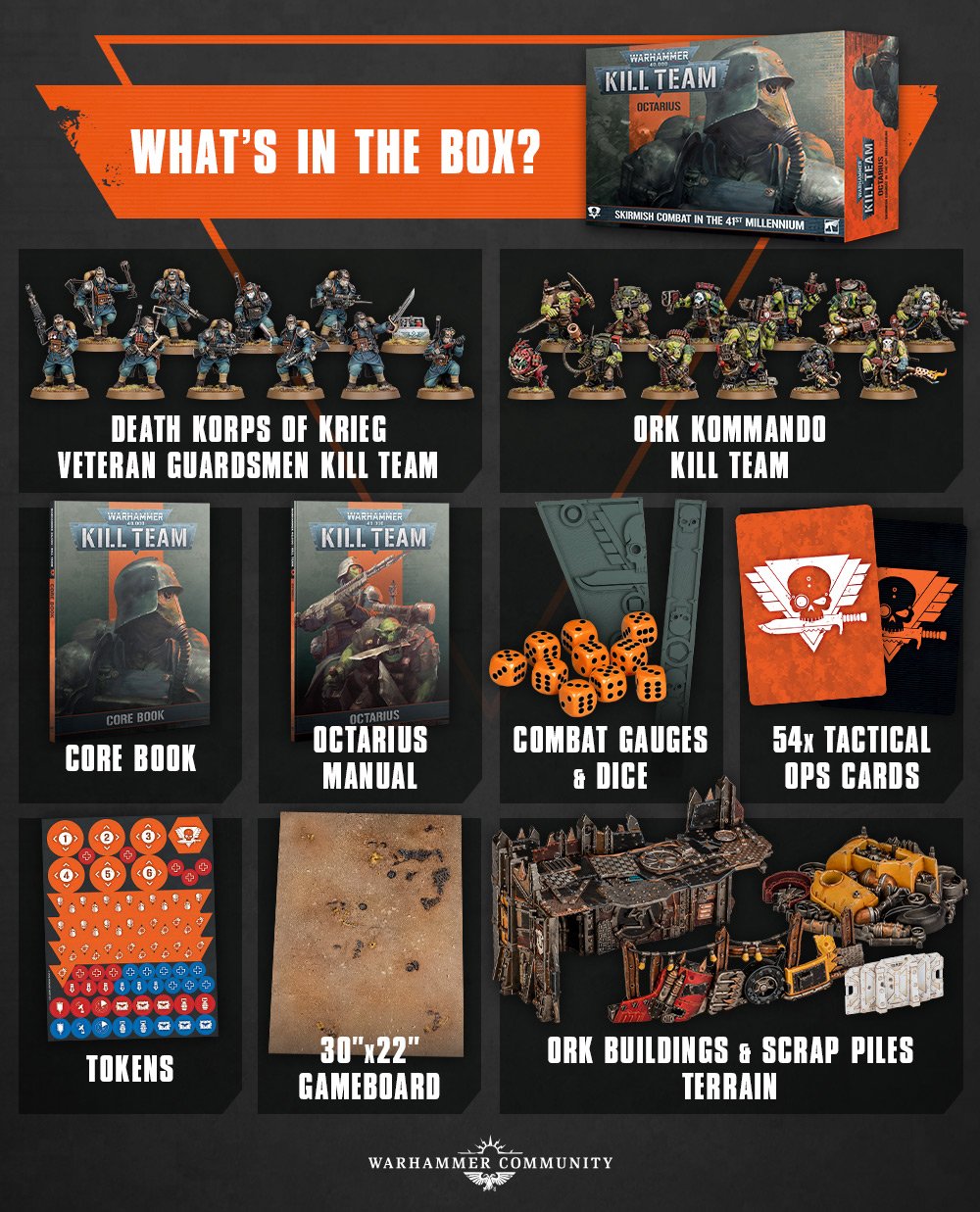 And Lastly everything else you need to play Kill Team right out of the box
Death Korps of Kreig Veteran Guardsmen Kill Team
Ork Kommando Kill Team
Brand new redesigned Kill Team Core Rulebook with an awesome cover featuring a Kriegsman
Octarius Manual
Combat gauges and dice
54 Tactical Cards
Tokens for the game, wounds, move, charge, shaken, advance, ready etc
And 30" by 22" game board to fit with your new Ork terrain, or use in any other games of kill team!
[Announced 10th July, Coming Soon!]