Ork Terrain!
Maybe you're an old Ork who wants to settle down in a nice Orky junkyard, or perhaps you're a mob of Ork boyz looking for a cool base, or you're literally just an army of green who's left Ork related mess in their wake. Well now you can create your own fully ork themed battlefield or sector or diorama! Starting with the lovely terrain from Kill team octarius, This includes many buildings and pieces of rubble to use, as well as barricades previously seen in the Mekboy workshop.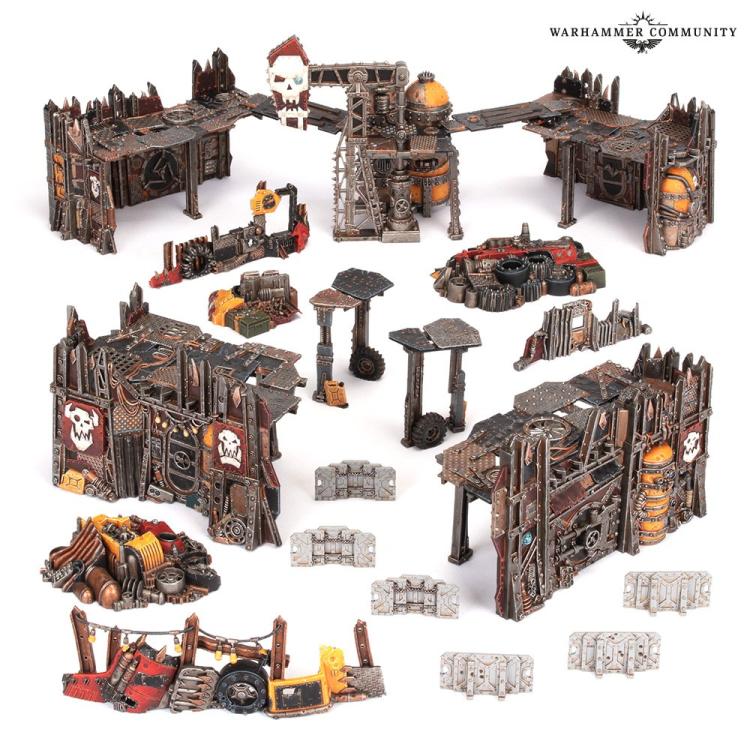 Speaking of which! The classic Ork Mekboy workshop we know and love will fit perfectly beside all these other good junkyard aesthetic things! Maybe you want to create a specific ruined workshop look? Or want some extra barricades and rubble to clog up the battlefield? Either way the Mekboy workshop is a great addition to a Krumpy area.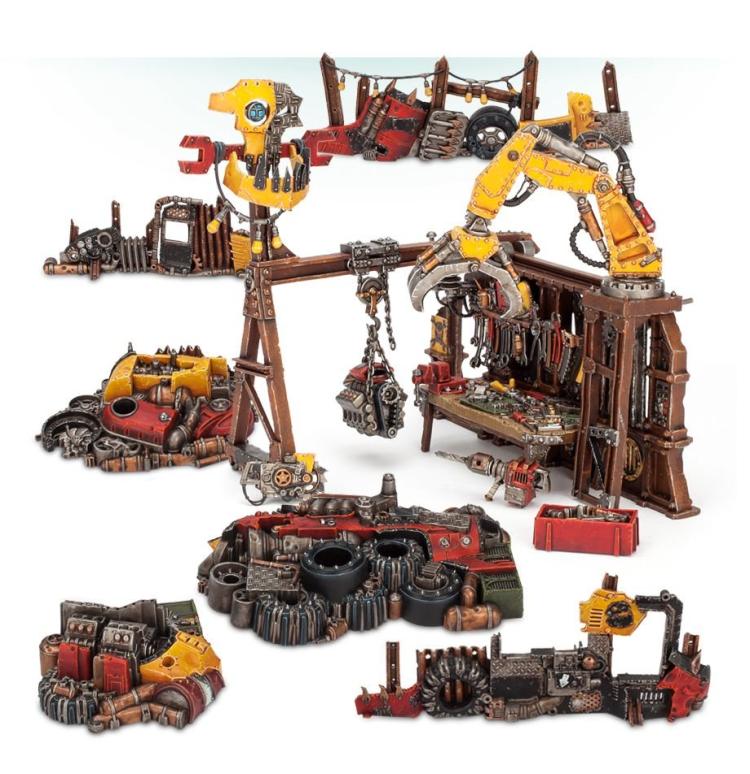 Finally, feel like you're missing something? That cherry on top? Star on the tree? A glorious centerpiece? Then look no further than this crowning achievement of any Ork Boss, the ruined and severed head of an Ork Gargant! Retooled as a command station for your boss, a perfect thing to start with and work around in assembling your dream Orky haven!